Medical Malpractice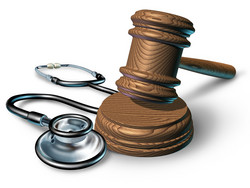 When Newport Beach residents walk into a hospital or medical facility, they expect to receive a high standard of care. They do not expect to suffer an injury as a result of a mistake by a nurse or doctor.
Unfortunately, this nightmare scenario occurs all too regularly. Every year, tens of thousands of Californians become sick or injured due to medical errors. Some even lose their lives.
If you recently lost a loved one or suffered an injury because of a medical mistake, please don't hesitate to call Jamal Injury Law P.C. in Newport Beach. You might be entitled to compensation. Our skilled lawyers will be happy to review your case and provide you with the legal advice you need.
Common Examples of Medical Malpractice in California
Doctors and other medical professionals in California have a duty to provide their patients with a high standard of care. Unfortunately, they do not always fulfill their obligations.
Hospital staff regularly make mistakes, such as:
Misdiagnosing medical conditions
Performing surgery on the wrong site
Misinterpreting blood test results, and
Failing to adequately monitor patients
These types of mistakes can lead to severe injuries and the worsening of medical conditions. In some cases, they may even result in the death of a patient.
Were you diagnosed with the wrong medical condition or prescribed an ineffective medication? If so, you may be entitled to compensation. Contact the knowledgeable malpractice lawyers at Jamal Injury Law P.C. in Newport Beach today for a free case evaluation.
Compensation in California Medical Malpractice Cases
When Orange County residents sustain injuries at the hands of negligent medical professionals, they can pursue compensation for economic damages, like:
Medical expenses
Rehabilitation costs
Lost income, and
Loss of future earnings
Injured parties can also claim compensation for non-economic damages, such as:
Currently, California's Medical Injury Compensation Reform Act (MICRA) places a cap of on non-economic damages in medical malpractice cases.
Would you like to have an experienced Newport Beach medical malpractice lawyer analyze your case and provide you with an estimate of its worth? If so, please reach out to the team at Jamal Injury Law P.C. today. We offer free, no-obligation consultations.
Medical Malpractice Statute of Limitations in California
In the state of California, medical malpractice lawsuits usually need to be filed within three years of the date the incident happened or one year of the date the patient discovered (or should have discovered) their injury - whichever comes first.
This filing deadline may be extended if:
The patient was a child younger than six years of age
The medical professional attempted to hide their mistake, or
The case arose from the unintentional leaving of a foreign object in a patient
California law also states that plaintiffs must notify defendants of their intent to pursue a claim at least 90 days before filing suit. This notice must contain the following information:
The legal basis of the compensation claim
The nature of the plaintiff's injuries, and
The losses sustained by the plaintiff
If you believe your statute of limitations may be about to expire, please contact Jamal Injury Law P.C. in Newport Beach as soon as you can. Our knowledgeable medical malpractice lawyers are ready to help file the necessary paperwork as quickly as possible.
Your Experienced Newport Beach Medical Malpractice Attorney
You shouldn't have to experience financial hardship because your doctor made a mistake. Call a knowledgeable medical malpractice attorney at Jamal Injury Law P.C. in Newport Beach at 714-907-1021 today to begin fighting for the compensation you deserve.