Orange County Attorney Helps Car Accident Victims
Car accidents can always be a harrowing and stressful experience. However, the severity of the situation only increases if you or a family member suffers serious injuries in an accident that was another person's fault. In such situations, it is highly important that you contact an experienced Car Accident Attorney in Orange County to discuss how you can recover for your losses. Under California law, you only have a limited time to file a legal claim, so you should not delay in contacting an attorney as soon as possible.
Negligent Acts Cause Car Accidents in Orange County
According to the National Highway Traffic Safety Administration (NHTSA), in 2012, over 2 million Americans suffered injury in car accidents, while 33,561 were killed. Sometimes car accidents are completely unavoidable and fault cannot be attributed to any one person. However, many car accidents occur because another driver or party acted in a negligent manner. People, companies, and government entities can all be negligent, and the liable party will depend on the specific circumstances surrounding your accident.
Some examples of negligence that may contribute to car accidents and injuries include the following:
Distracted driving
Driving while under the influence of drugs or alcohol
Aggressive driving
Violating traffic laws
Failing to follow traffic signals
Failing to properly yield
Auto manufacturers who sell defective or dangerous vehicles
Construction crews that leave equipment in the road
Cities or states that do not properly maintain roads
Determining the cause of a car accident can sometimes be a challenge, and presenting evidence to prove another person's negligence in court can be very complicated. An experienced attorney will use many resources, such as accident reconstru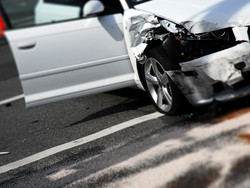 ction specialists and other experts to show that another party was responsible.
Common Losses in Car Accident CasesVictims of car accidents often suffer serious injuries that may require significant treatment, recovery time, and may even cause permanent disabilities. Victims may incur many financial losses related to their accident, as well as non-financial losses. Medical bills alone can be overwhelming, as victims may require emergency services, surgery, hospital stays, rehabilitative therapy, home health care and more.
Some common losses for which car accident victims may recover in California courts include:
Medical bills for past and future treatment
Lost wages for time missed from work
Loss of future income and benefits if you can never return to work
Pain and suffering
Emotional trauma
Permanent disfigurement or disabilities
Of course, your recovery will depend on your personal losses, and a car accident lawyer at Jamal Injury Law will make sure you are reimbursed for all of your relevant losses.
Contact an Orange County Car Accident Lawyer for a free consultationIf you have suffered injury or other losses in a car accident that was the fault of someone else, you are likely entitled to a substantial amount of compensation. Personal injury attorney Suliman Jamal has extensive experience helping car accident victims receive the full settlement or award they deserve from the responsible party. At Jamal Injury Law, we offer free consultations and never collect any legal fees unless you win your case. Contact our office today at 714-907-1021 or feel free to use our online contact form.